Crêpes à emporter Fred Eric
Takeaway , Takeaway / foodtruck at Plomeur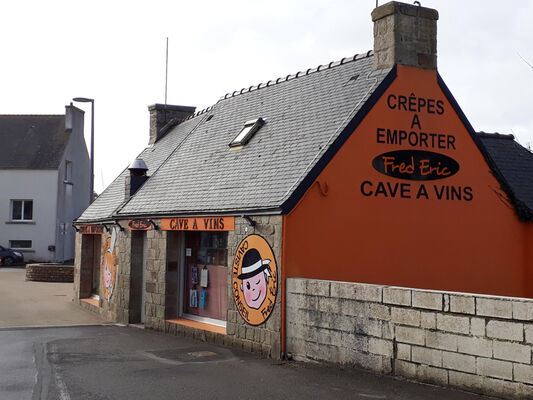 ©tous droits réservés.
Sweet and savoury crepes, Bigouden kouigns, all made by hand using local produce. Speciality (the only one in the world!) : savoury buckwheat crepe made with seawater, very easy to digest and containing 83 minerals. Also : Biscuits, Breton cake and caramel spread. This summer : filled crepes and waffles 16.00 - 19.00, on the way back from the beach.

Accès

Railway station

at

26 km

Airport/airfield

at

20 km

Public transport

at

550 m

Beach

at

5 km

Shops

at

0 m

Environment
Openings

Toute l'année, du mardi au jeudi : 9h-12h30 et 15h30-19h. Vendredi et samedi : 9h-12h30. En juillet et août, du lundi au samedi de 9h à 12h30 et de 14h30 à 19h.