Poissonnerie Au bout du quai
Food - food industry , The sea at Guilvinec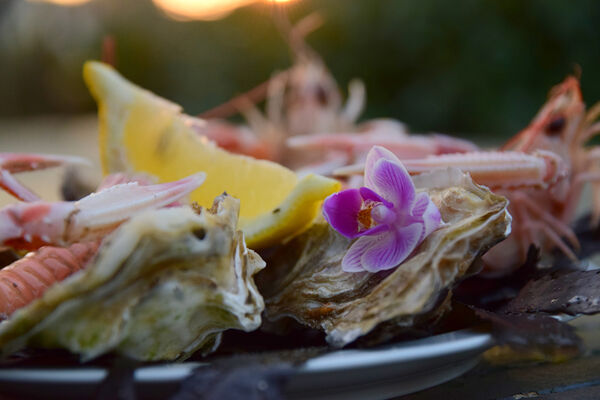 ©tous droits réservés.
Local fish, day-caught fish, shellfish. Langoustines and crab (cooking possible). Seafood platters. Also langoustines, oysters and other shellfish to eat in the shop, accompanied by a glass of wine.

Accès

Airport/airfield

at

26 km

Railway station

at

32 km

Public transport

at

550 m

Beach

at

600 m

Shops

at

170 m

Environment

In the town centre

At the seaside

Nearby trekking route

On a port
Openings

Ouvert des vacances scolaires de printemps à fin octobre : le lundi de 17h à 19h et du mardi au samedi de 9h à 12h30 et de 16h30 à 19h. Vacances scolaires d'hiver : du mardi au vendredi de 9h à 12h15 et de 17h à 18h30.