Snack Le P'tit guil
Takeaway , Takeaway / foodtruck , Eating
at Guilvinec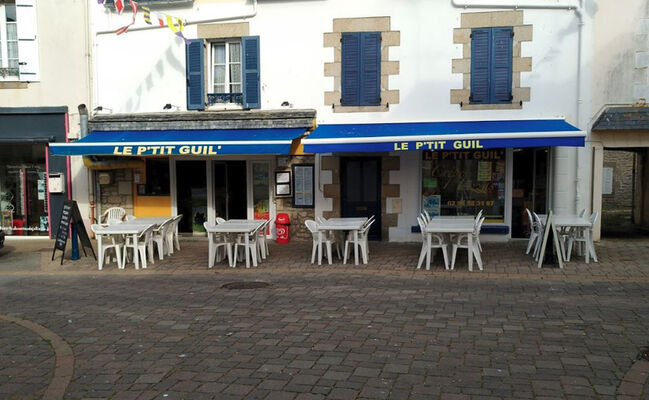 ©tous droits réservés.
Patrice et Nathalie vous accueillent et vous proposent un large choix de sandwichs, pizzas, crêpes à emporter, ainsi que tous les plats proposés au restaurant comme les viandes et poissons. En été, on rajoute les moules-frites maison et les sardines.

Access

Airport/airfield

at

26 km

Railway station

at

32 km

Public transport

at

130 m

Beach

at

750 m

Shops

at

0 m

Environment

In the town centre

At the seaside

Nearby trekking route
Openings

Ouvert toute l'année. 7/7, midi et soir. Juillet et août en continu. Fermeture annuelle 15 décembre-15 janvier.