Centre Nautique Île-Tudy - Spot Nautique
Sea kayaking , Aquatic walking , Windsurfing , Stand Up Paddle , Sailing at Île-Tudy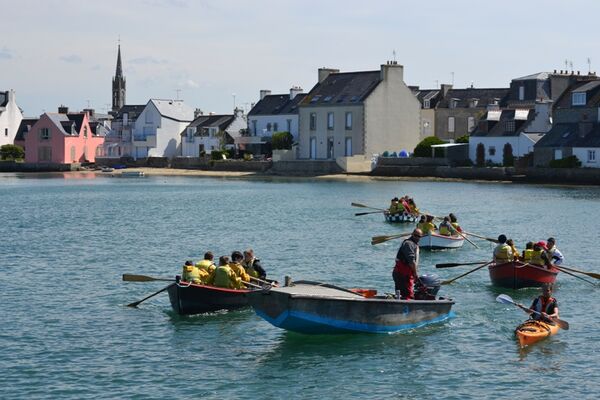 ©tous droits réservés.
École française de voile, Spot Nautique et École des Mousses (de 5 à 7 ans). Location de catamarans, stand up paddles et kayaks.
Loisirs annuels voile : Automne et printemps, jeunes à partir de 8 ans et adultes, tous supports.
Voile traditionnelle : Sortie en plates de l'Île-Tudy. Ce sont des bateaux «Voile-Aviron» à même d'accueillir 5 adultes.
Centre de Vacances Nautiques Jeunes de 8 à 12 ans et 13 à 17 ans des programmes riches et variés sont proposés en fonction des désirs et du niveau technique de chacun. Le centre est situé à 50 mètres du port et de la plage, il dispose d'espaces verts et de terrains de jeux à proximité. Logement en chambres de 4 ou 5 lits.

Accès

Airport/airfield

at

17 km

Railway station

at

22 km

Public transport

at

0 m

Environment

Near the beach

At the seaside

Spoken languages
Openings

All year

* Du 10/07 au 25/08 : L 8h30-12h30 / 13h30-18h30, Ma Me V 9h30-12h30 / 13h30-18h30, J 10h-12h30 / 13h30-18h30, S 9h30-12h30 / 14h-16h. D ouvert av de la Plage.