Au Champ du Coq
Food - food industry at Plovan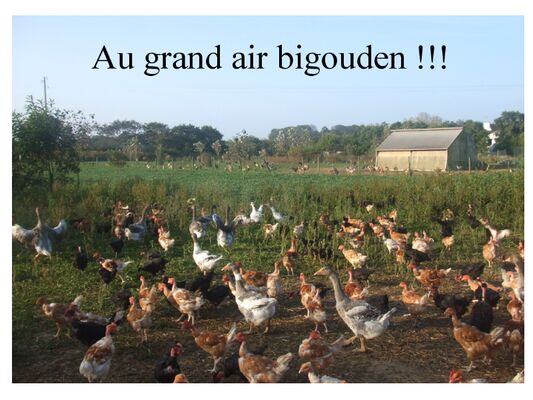 ©tous droits réservés.
Nelly and Hervé Loussouarn welcome customers and offer advice on their free-range poultry raised on cereals grown on the farm. Direct sales of farmhouse poultry (chicken,guinea fowl, cockerels and poultry for special occasions). Present at Pony l'Abbé market on Thursdays, Plozévet on Fridays, Pouldreuzic on Saturdays and Plouhinec on Sundays.

Accès

Airport/airfield

at

17 km

Railway station

at

24 km

Beach

at

5 km

Public transport

at

1 km

Shops

at

1 km

Environment
Openings

Ouvert le mardi jeudi et vendredi de 14h à 19h et samedi de 9h à 12h.