Climb the 307 steps on a sunny day for a magnificent view of the coast.
All along the Bigouden coast, lighthouses keep watch over the sea. Each one is different with its own personality. They witness fishing boats coming back to port, maritime traffic and coastal boat trips. During the day, they can be fun to visit and at nightfall their mesmerising beams captivate our attention.
ECKMÜHL, KING OF THE LIGHTHOUSES
The Phare d'Eckmühl lighthouse stands majestically at the Pointe de Penmarc'h at the tip of Finistère. An amazing sight to admire by day or at night !
Much easier to say than to write (!), Eckmühl was built thanks to the generosity of a lady : the Marquise de Bloqueville.
The 65-metre high lighthouse, whose beam is visible for up to 50km, was built in 1897. The outside is of Kersantite stone from Brest and the interior of opaline glass. It is one of the most powerful and tallest lighthouses in Europe and is one of the rare lighthouses on the coast of France which are open to the public.
It offers a magnificent view to visitors who are brave enough to climb the 307 steps to the top.
Day and night…they have a 360° view of us. Each of the Bigouden lighthouses has its own personality !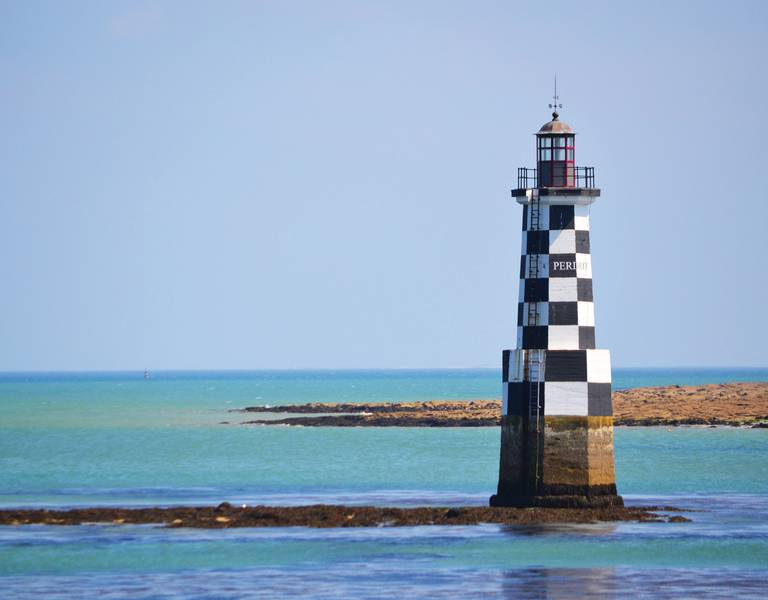 La Perdrix, Loctudy
In fact, La Perdrix isn't a lighthouse ! Situated at the entrance to Loctudy fishing harbour, Le Gluger in Breton (Partridge in English !) is the maritime symbol of Loctudy and Ile-Tudy. Originally painted red, it was redecorated with its unique black and white checked pattern in 1947.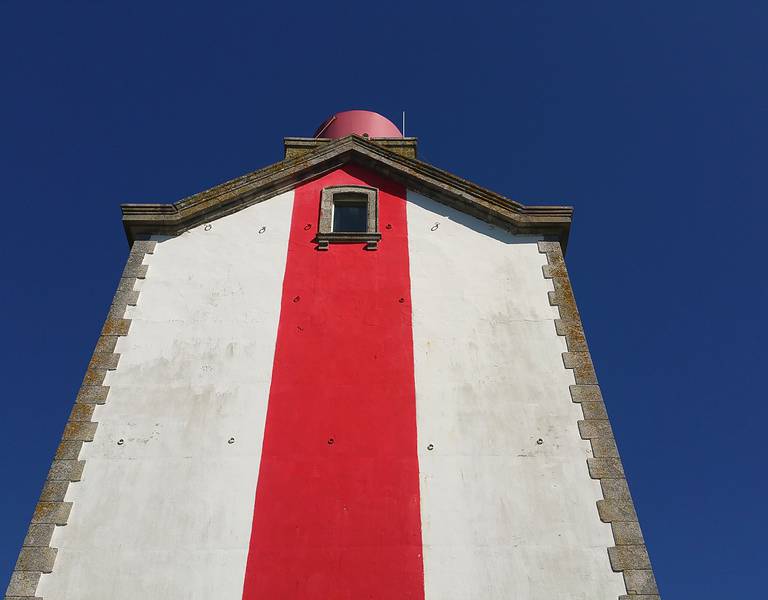 L'Amer, Léchiagat
At the top end of the harbour, the 25-metre high red and white daymark proudly welcomes visitors to Léchiagat. Maritime history enthusiasts should not miss the 'Enclos des Phares' with its 2 small lighthouses.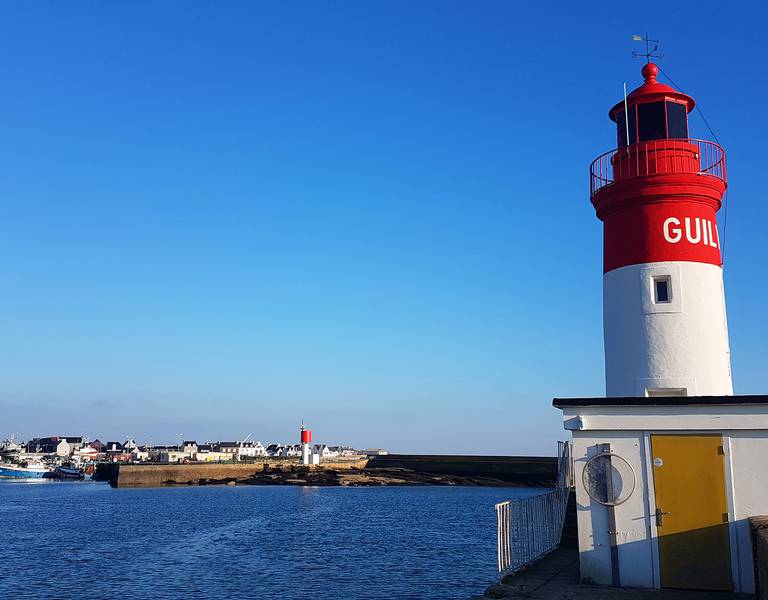 Le Guilvinec lighthouse
This brightly coloured lighthouse watches over the return of the coastal fishing fleet every day.
The charming little lighthouse at Sainte-Marine
This delightful little red and white lighthouse keeps watch over the Odet Estuary from the Pointe de Sainte-Marine. It can be visited during the picturesque coastal walk from the harbour to the headland.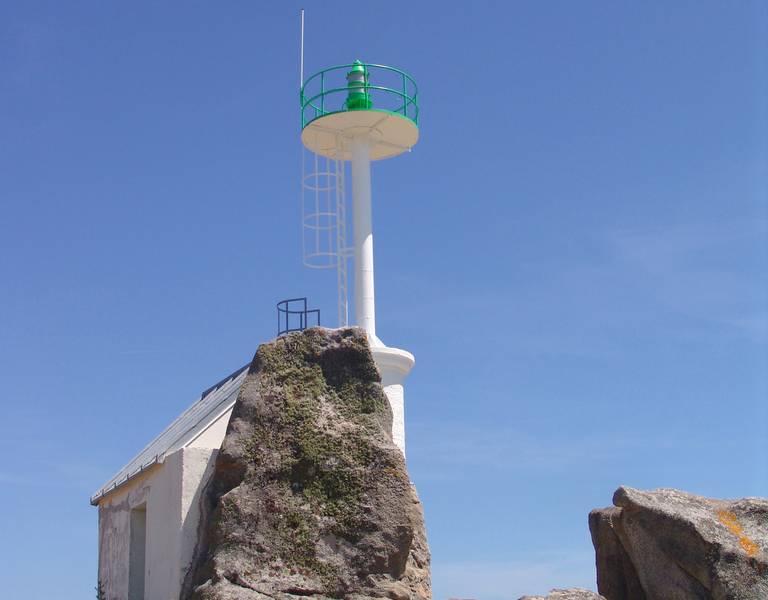 Lesconil lighthouse
The lighthouse Men ar Groas stands next to the menhir of the same name on the eastern quay at the end of Lesconil harbour. Come and admire it and enjoy the view of the Glénan Isles in fine weather too.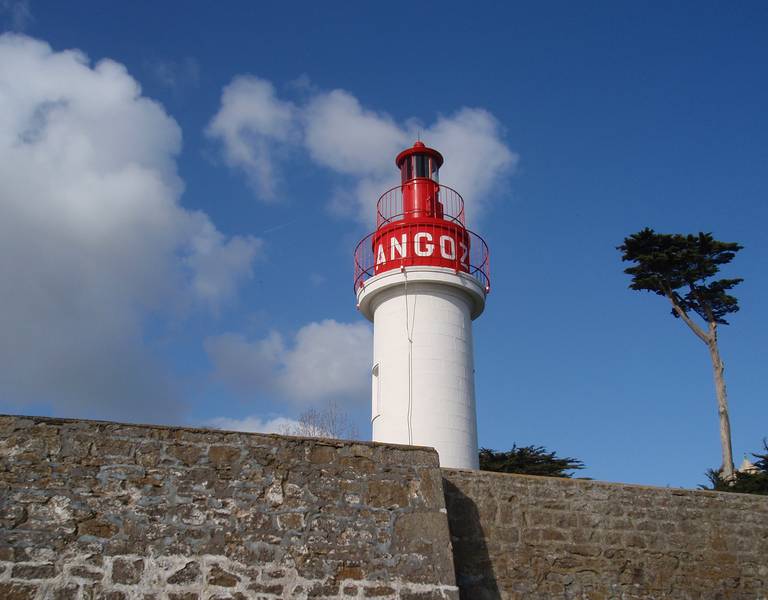 Loctudy lighthouse
The Phare de Langoz in Loctudy makes a great photo, especially on a windy day or under a bright blue sky with Ile-Tudy in the background.