Boulangerie du Port
Food - food industry at Penmarch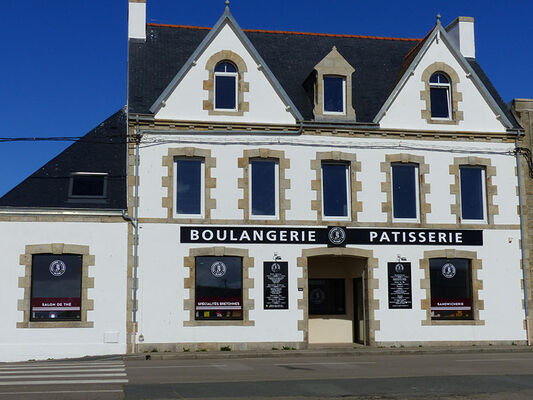 ©tous droits réservés
©tous droits réservés.
Astrid, Franck and their team opened here in new premises in December 2017. Large choice of home-made products : bread, croissants, pastries. Breton specialities. Award-winning Breton cake (2013 and 2014 ). Sweet and savoury crepes to take away. Sandwiches and deli products to take-away or eat-in in the tea room, where breakfasts are served too. Basic groceries.

Accès

Airport/airfield

at

29 km

Railway station

at

34 km

Public transport

at

50 m

Beach

at

2 km

Beach

at

0 m

Environment

In a village

Nearby trekking route

View over port
Openings

Ouvert toute l'année. Juillet et août : lundi au samedi, 7h-19h et le dimanche, 7h30-13h et 15h-19h. Le reste de l'année, même horaires, fermé le lundi.
©tous droits réservés
©tous droits réservés.