Crêperie de l'Abri
Restaurant , Creperie
at Combrit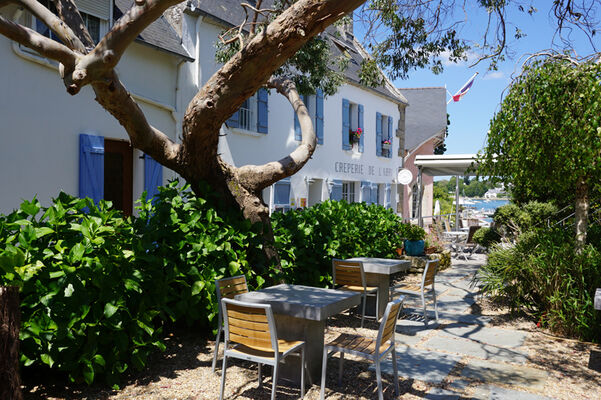 ©tous droits réservés.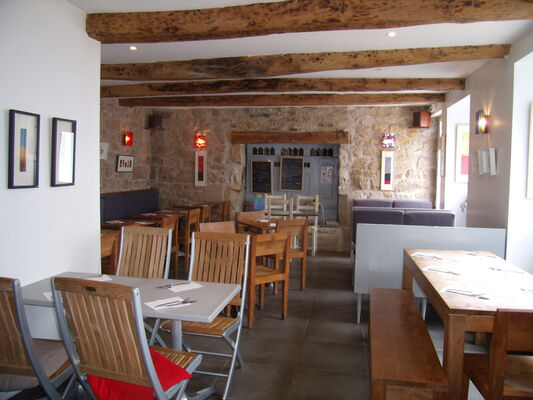 ©tous droits réservés.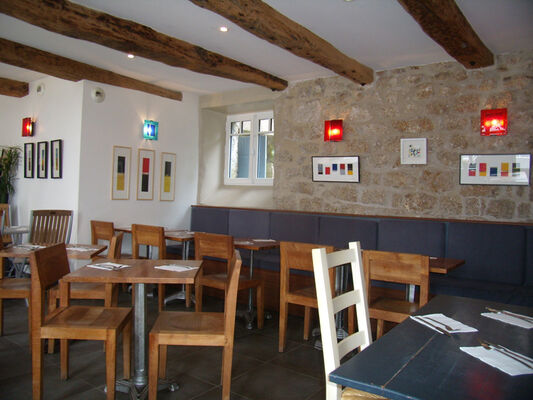 ©tous droits réservés.
A pretty little creperie with white walls and grey shutters on a narrow lane leading down to the harbour at Sainte-Marine ! The raised, decked terrace has a wonderful view of the sea. The interior is elegantly minimalist and restful, with a blue-painted Breton box bed front cleverly used as a feature. Menu and specials board. Tasty, traditional savoury crepes made from fresh, local products including buckwheat flour and fresh milk. A good choice of sweet crepes too, like pan-fried apple with cinnamon, flambéed with Calvados or delicious honey from Sainte-Marine ! Home-made jams, charcuterie, home-made fish soup and a choice of two mixed salads. No razzmatazz here at l'Abri, just quality, flavour, friendly staff, 5 years of experience and an excellent reputation.

Access

Airport/airfield

at

16 km

Railway station

at

22 km

Public transport

at

600 m

Beach

at

1 km

Shops

at

0 m

Environment

Nearby trekking route

View over port

Sea view

View onto lake, body of water, river, canal

Capacity

People :

40 place setting

Rooms :

1 Room
Openings

Ouvert toute l'année. Fermé le mardi hors juillet/août. Service continu le dimanche du 05/04 au mois de septembre.
©tous droits réservés.

©tous droits réservés.
©tous droits réservés.